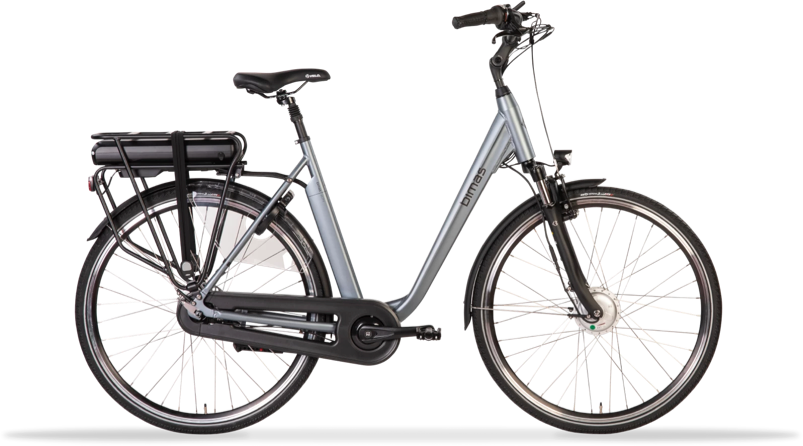 Personalize
Choosen an option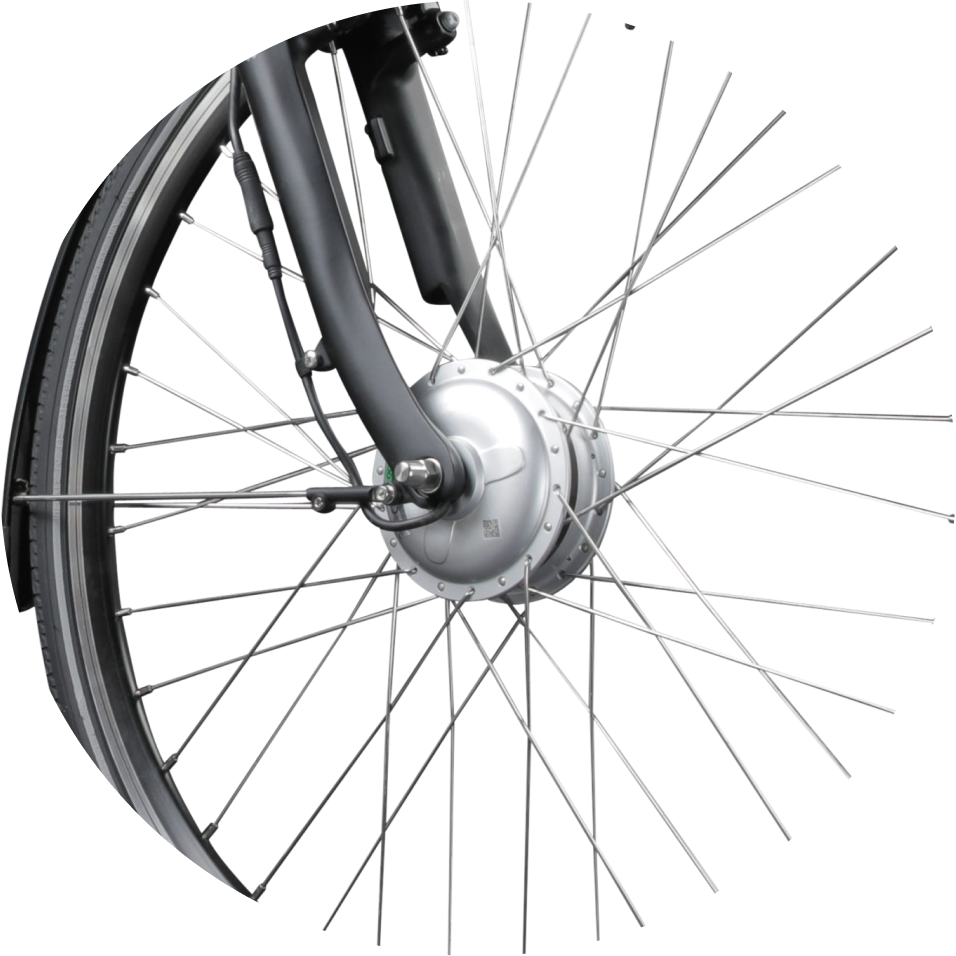 Functionality and durability
Performance
Safety
Comfort
Smooth start, Smart system, Improved geometry, Ideal practical bike for comfortable riding in and around the city.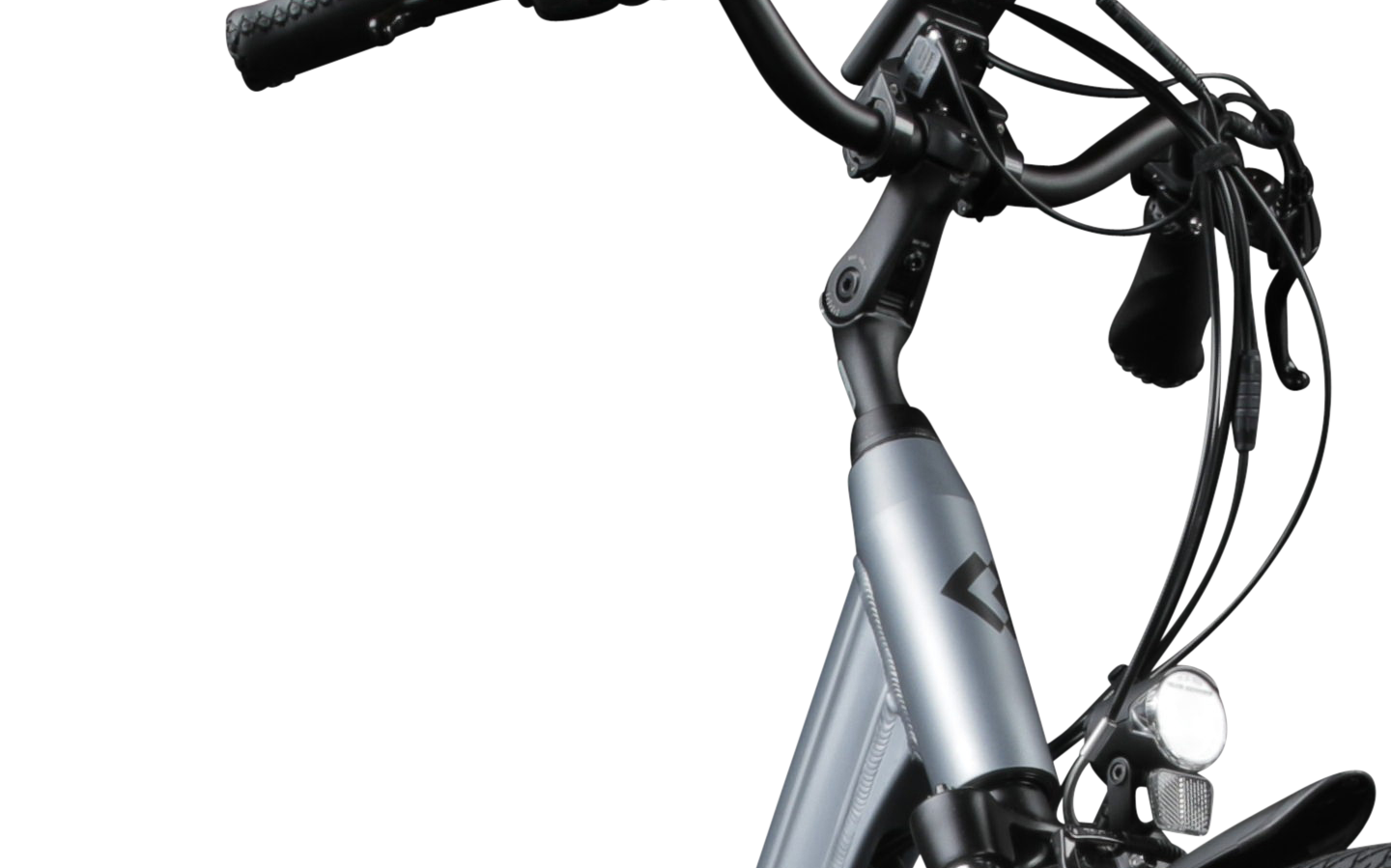 Reliability
Connected
Reliability
Electric
Equipped with BAFANG canbus electrical cable system to assure seamless communication between all electrical elements for a problem free ride every day!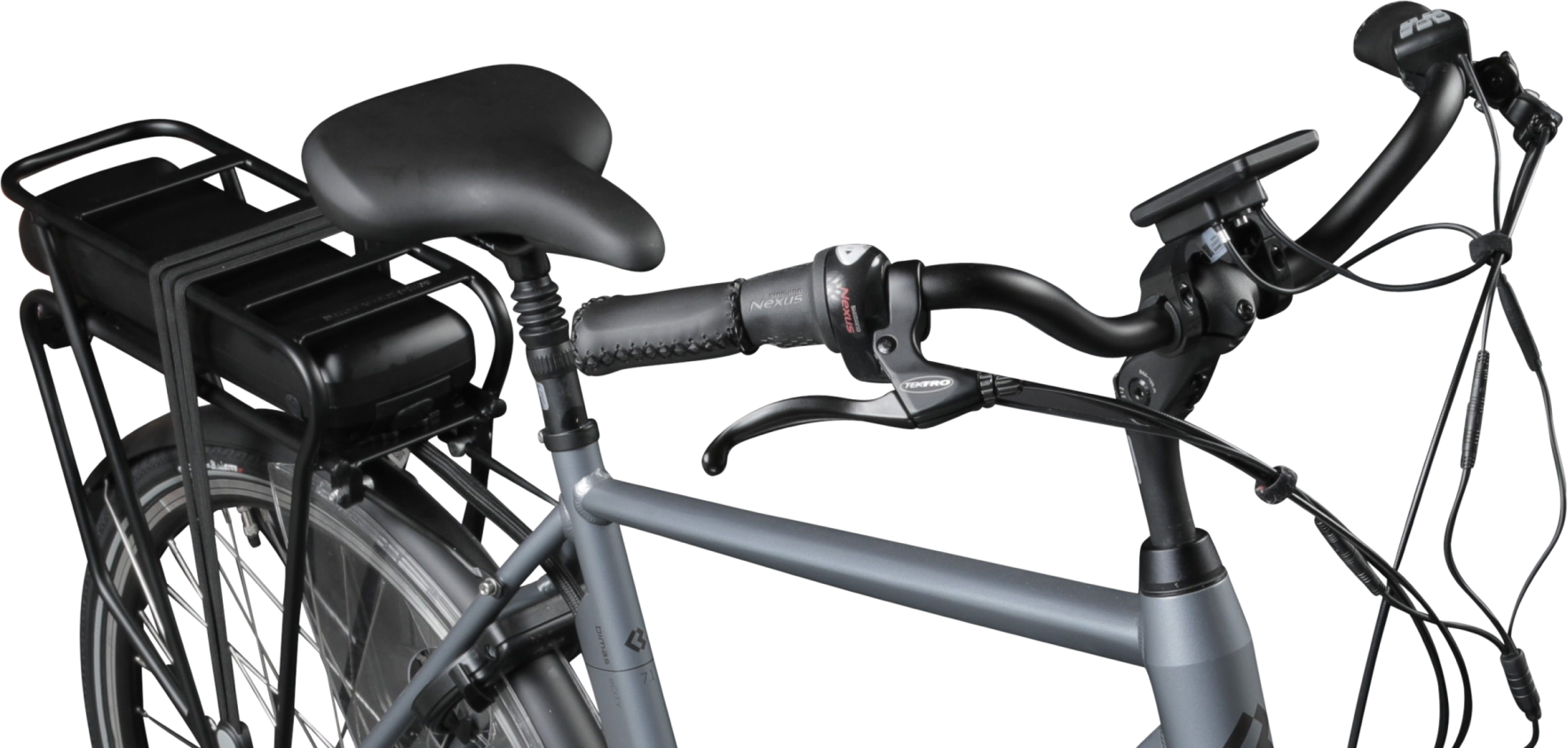 Smart display
Performance
Safety
Comfort
Clear LCD display provides you with 5 motor assistance support modes including USB charger point for your convenience.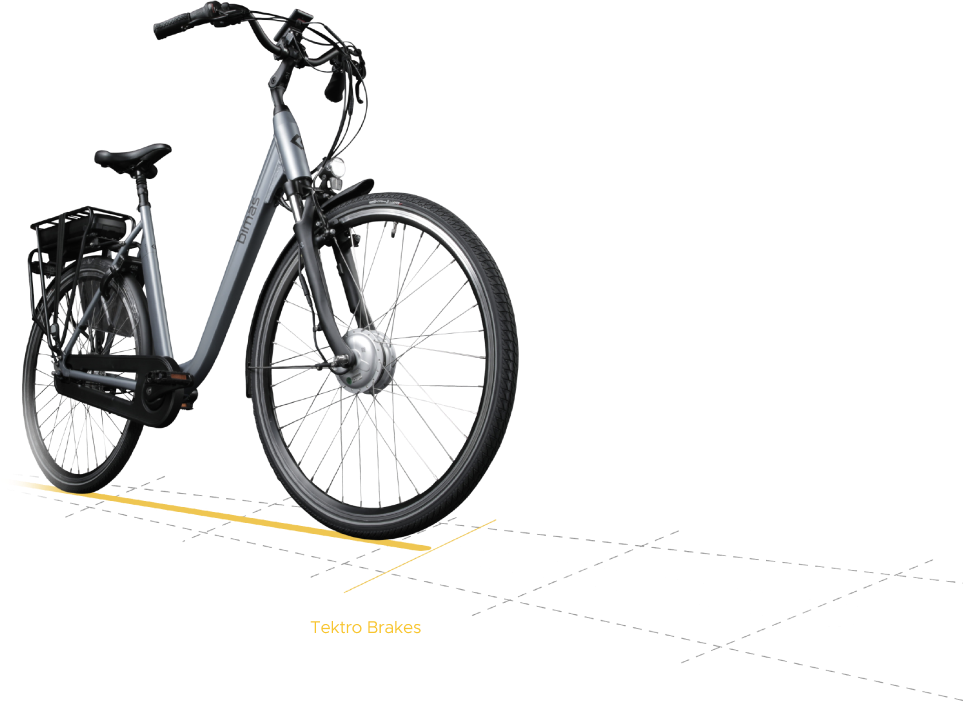 You're in control
In addition to driving faster, braking is an important safety aspect when riding an eBike.
Higher speeds are only possible if smooth deceleration is also possible. These BIMAS eCity models are equipped with a power interruption system when braking. This system results in shortening your braking distance up to couple of meters. That makes these Bimas eCity bicycles safer for maneuvering through city traffic.
Made by BIMAS
100% Dutch design
The geometry of this bike is well thought by experienced bike fitters. To ensure optimal positioning the angles of all tubes is set for average western Europe length. By doing this you sit straight upward and be able to easily look around your for other traffic, quite nice in the busy city-centers!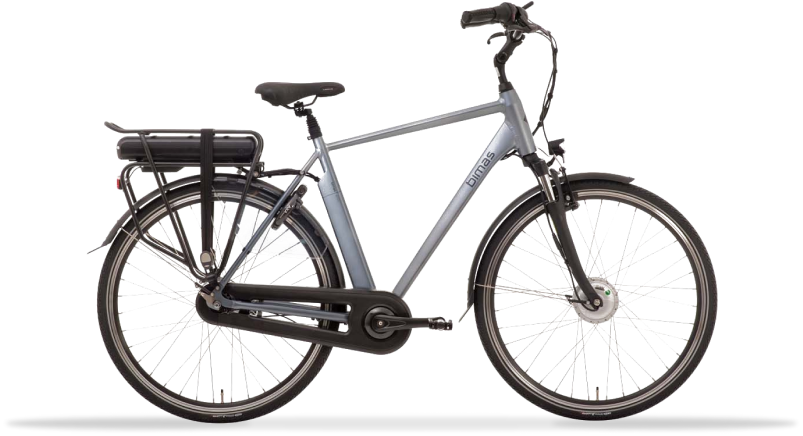 Smooth start - the motor gradually increases the power to avoid a sudden 'shock'. This contributes to your comfortable, safe and confident journey.
Suspension in seat post for comfortable tours or commuting
Suspension in front fork for comfortable tours or commuting
AXA solid+ (ART II quality mark)
For those who prefer functionality and durability
The BIMAS eCity 7.1 is the ideal electric city bike for safe and easy commuting or for pleasure. Excellent for everyday use.
You can easily place the eCity anywhere. A bike that is ideal for the city. Enjoy comfortable riding with suspension in front fork and seat post. Come home safely and quickly in the evening with good front & rear lighting operated from the system battery. The BIMAS eCity 7.1 has a Tektro C310 V-brake in the front and a Shimano Roller brake C6000 as the rear brake. BIMAS BIKE MASTERS guarantee fun while cycling. The BIMAS eCity consists of A-brand quality components. At BIMAS you get a high quality bicycle with excellent service. Your new eCity will be professionally assembled ready for use. The eCity 7.1 is equipped with Smooth start, Smart brake system and has a fully CE certified system. Contains a Vestel 540W battery, a Bafang G31 front wheel motor (40NM) and a Bafang DP C10 center display. With a Shimano Nexus 7 gear and Bafang rotation sensor integrated in the bottom bracket, the BIMAS eCity offers security and convenience for young and old.
Suspension
Suspension Frontfork suspension (adjustable) + seatpost
Motor
Bafang - G31 front wheel motor (40NM)
Display
Bafang - DP C10 Mid display
Sensor
Bafang - Rotation sensor
Front light
Herrmans - MR4 connected to electrical system
Rear light
Herrmans - H-Trace connected to electrical system
Front Brake
Tektro - C310 v-brake
Rear Brake
Shimano - Roller Brake C6000
Tires
CST - 700*40C anti-puncture tires
Lock
AXA Solid+ (ART II quality mark)
CE Certification
EN 15194:2017 certification